The task we have taken up is enormous but we are moving closer to the objective of "affordable pure mineral for all" with determined steps.
Next to the successful installation of Akshay Swachh Jal Mineral Water ATM in JLN Hospital Ajmer, we have now installed two more ATMs at Janana Hospital and Cardiology Department, Government Hospital in association with Ajmer Development Authority, to serve of people of Ajmer.
Long queues of visitors , patients and their relatives could be seen at the mineral water ATMs to draw cold and pure mineral water at the nominal charge of Re.1 /.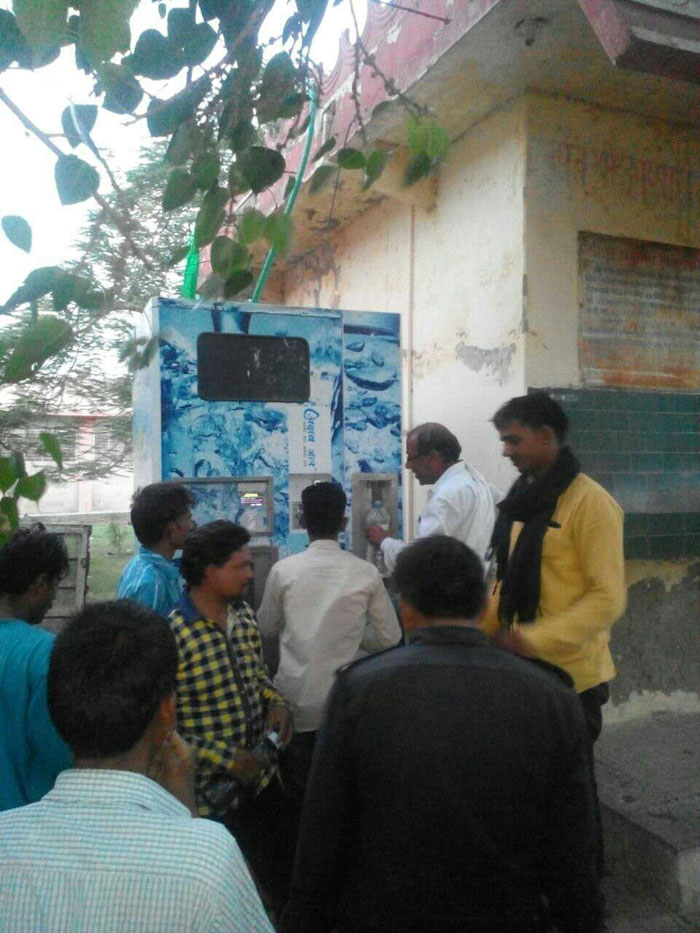 Janana Hospital Ajmer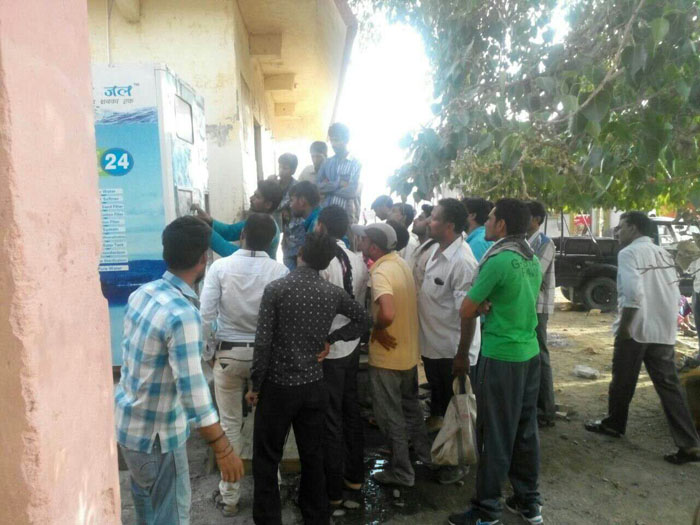 Janana Hospital ATM with heavy rush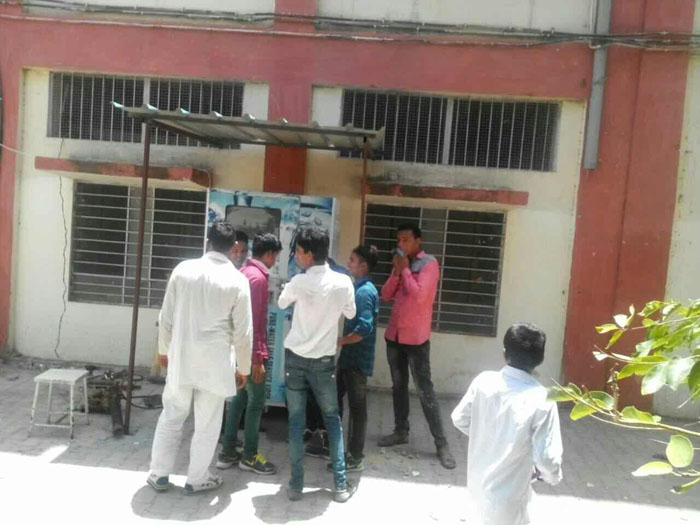 Cardiology Unit Ajmer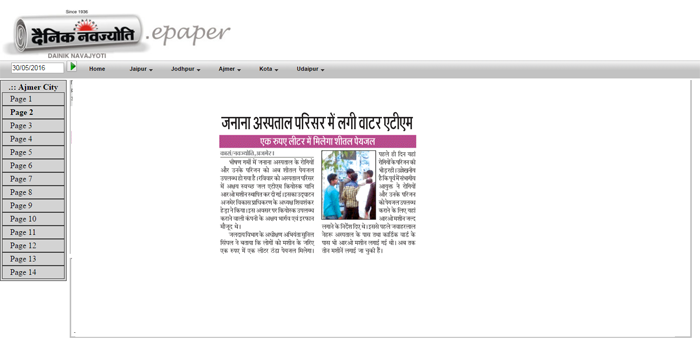 News Article for Janana Hospital ATM by DainikNavjyoti